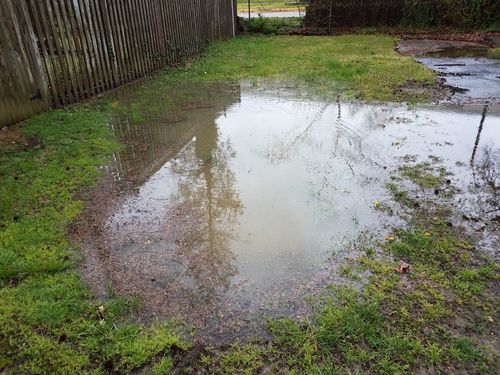 Proper yard drainage in Staten Island, NY is an oft-overlooked aspect of responsible home ownership. Unfortunately, failing to drain a flooded yard can result in soil erosion, the death of grass and potential foundation damage to your home.
In Staten Island, yard flooding is frequently caused by rainstorms, high tides and sewage backups. Island Sewers can assist you with maintaining your existing outdoor plumbing infrastructure, and installing new yard drainage solutions. Yard drains can become clogged. Spigots and underground pipes can freeze and burst which may also cause yard flooding.
Yard Drainage Solutions
The yard is one of the most important areas of your home or commercial space. That's why Island Sewers is committed to keeping it in pristine condition. Here are just some of the yard drainage services we offer:
Diagnostics

If your yard is visibly flooded or is regularly soggy, one of our licensed, bonded and insured professionals will visit and analyze the flow of drainage. We'll assist you with identifying and diagnosing the drainage problem on your yard.

Outdoor plumbing repair

If you have a clogged or broken drain at your home, you can count on Island Sewers to repair it promptly and professionally. Our skilled technicians are capable of addressing virtually any outdoor plumbing issue.

Flood remediation

If your yard has recently flooded, the Island Sewers team will help you address the causes of flooding and repair any plumbing damage that the flooding may have caused.

Outdoor plumbing installation

For yards that don't have any currently installed outdoor plumbing infrastructure, Island Sewers will install outdoor plumbing gear and equipment. We can install drains, grates and more.
Address Your Yard Drainage Concerns
To learn more about ways that you can improve the drainage of your yard, contact Island Sewers today at 718-727-3937. Our friendly, expert team members can provide you with the tools and services necessary to keep your yard looking great throughout the year.