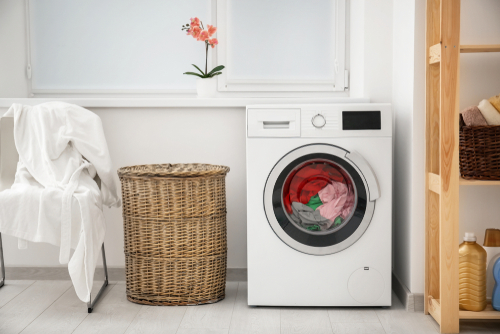 If you're tired of hauling your clothes to the local laundromat, it may be time to consider installing washing machine lines in Staten Island, NY. By investing in a washing machine line, you'll be able to install your own full-size washer and dryer in your home or place of business.
Island Sewers is a full-service plumbing company that offers washing machine line installation, repair, inspection and maintenance. We are proud to provide Staten Island residents with high-quality, dependable plumbing services. You can count on our bonded, insured and licensed teams of professionals to meet and exceed your expectations. We offer comprehensive washing machine line services, including:
Line installation

We can install washing machine lines in virtually any home or commercial space. If you're unsure if your space is capable of hosting a washing machine line, consult with one of our friendly and knowledgeable experts. We also provide free cost quotes to all of our clients.

Line inspection and maintenance

It's extremely important to keep your home's washing machine line clean and well-maintained. Mineral deposits and more can form in the line, causing a build-up of pressure and reduced water flow. Take advantage of our line inspection and maintenance services to prevent this from occurring.

Line repair and replacement

If you experience a problem with your washing machine line, you can count on Island Sewers to provide you with the repair and replacement services necessary to get your machine up and running again as quickly as possible. We pride ourselves on our workmanship and speed of service.
If you experience an emergency with your washing machine line, count on our around-the-clock team to provide you with expedient repair assistance, regardless of the time of year or day.
Schedule Washing Machine Line Services
To schedule your washing machine line installation, repair or inspection, contact one of our friendly and professional representatives today at 718-727-3937.