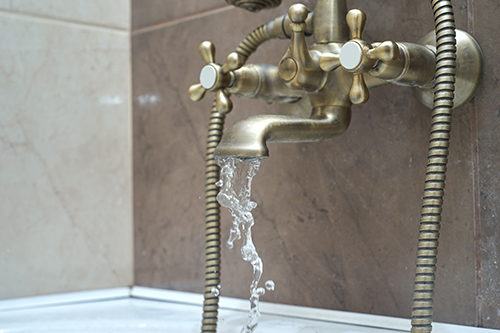 In most homes, sink faucets and showers see quite a bit of use. While these amazing pieces of interior infrastructure are incredibly resilient, sometimes even the most well-cared for faucet or shower system begins to show its age.
If you're suffering from a leaky faucet in Staten Island, NY, reach out for professional help as soon as possible. Failing to address the issue immediately could spell disaster; leaky faucets can cause long-term damage to your flooring, cabinetry and personal possessions.
How Faucets are Fixed
Here at Island Sewers, we use a full-service approach to fixing faucets and showers. If you call us for assistance with your leaky faucet or shower, here is a basic rundown of the steps we'll take to repair it:
Diagnostics

Once you call for plumbing services in Staten Island, NY for assistance with your leaky faucet, a team of our bonded, licensed and insured plumbing professionals will come to your home and begin diagnosing the problem. Whether you're experiencing a leaky sink or a faulty shower, our team will be able to find the problem.

Analysis

After the problem is located and identified, our team members will begin strategizing the most effective repair strategy possible. They will consider the age and size of the piping and more. Our friendly, expert plumbing professionals will keep you in the loop throughout the duration of the repair process.

Repair

Finally, they'll complete the actual repair process. Our team members work promptly and professionally, so that you can get back to enjoying your day as quickly as possible. Additionally, you can rest easy, knowing that each job is covered by our workmanship guarantee.
Fix Your Shower or Faucet
If you're experiencing a leaky faucet, don't delay – contact Island Sewers today! Call us at 718-727-3937 to receive a free cost quote, and to dispatch a team to your home.